Mother's Union
Mothers' Union of the Parish of Musquodoboit has twelve active members, with two new members that we will install on Mothering Sunday. We continue to provide assistance with the Mission to Seafarers. We offer support to anyone in the Parish, married, single and families. We prepare the Good Shepherd Prayer list and send cards by mail to reach persons unable to come to worship in church.
This group assists with Christmas and Easter events, and especially Baptisms through fellowship and hospitality. We have secret pals, and enjoy our Christmas dinner finding out who that secret pal is, and by choosing another pal for the coming year. We offer programs most meetings which have been programs on Drug Dependency, Bible Study, Healing Techniques and making paper cranes.
We are not a fund raising group, but we do fund raise to support a travel fund. Usually, there are two rallies in the Diocese, and several of the members attended a rally in Shelburne last spring on Black Heritage which was a great learning experience for us.
We meet on the third Monday evening at 7:30 pm of each month at various members' homes, with a break in the summer months.
We encourage new members to come and see what we are about!!
Respectfully submitted, Branch Leader, Donna Mosher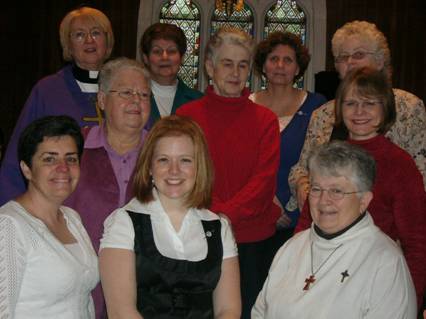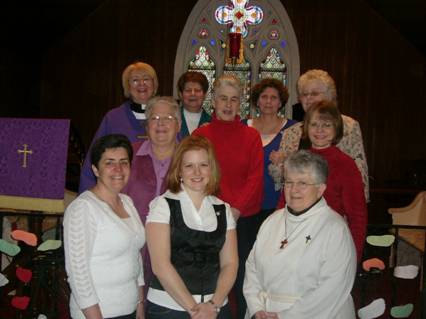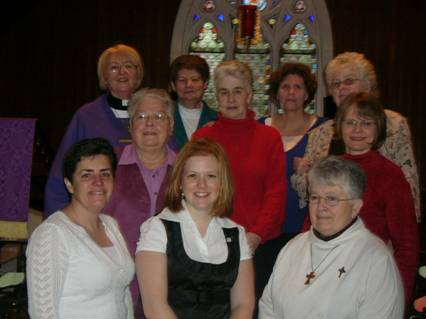 Mothers' Union welcomes two new members: Hollie Quick and Jeannie MacLeod, March 2, 2008